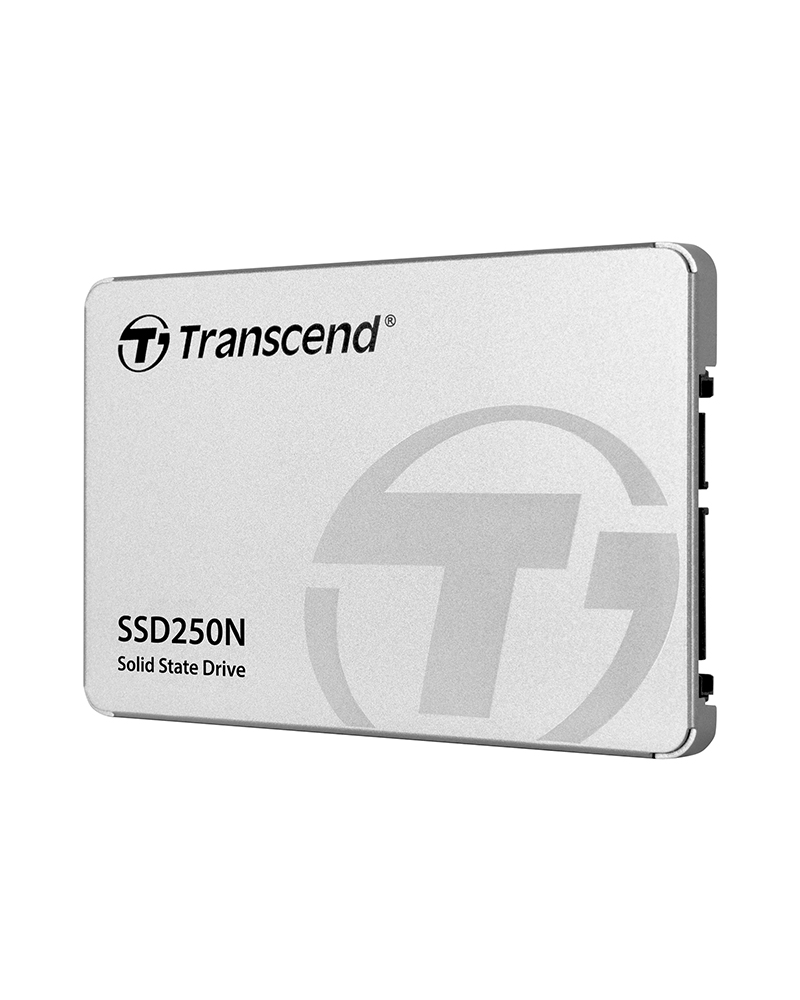 Transcend SATA III 6Gb/s SSD250N
Impressively Robust. Impeccably Reliable.
Designed exclusively for NAS, Transcend's SATA III 6Gb/s SSD250N features high durability, proven stability, and guaranteed reliability that boost NAS systems a great deal. Coming in up to 2TB storage capacity and featuring built-in 3D NAND flash, the SSD250N supports small and medium businesses, 4K/8K video editing, and multi-user environments. It's the ideal choice to upgrade your NAS!
Available capacity: 1TB | 2TB 
24/7 Endurance Empowers Your NAS
Designed specifically for NAS, Transcend's SSD250N solid-state drive offers high endurance that supports 24/7 usage, suitable for an always-on NAS system. Excellent durability means these drives can satisfy the needs of small and midsize businesses and pair well with multimedia applications such as 4K/8K video editing, and remote teamwork.
Access Data in a Blink of an Eye
Transcend's SSD250N boosts your NAS system performance with a built-in DRAM cache, offering fast access to frequently used files. You can seamlessly back up and store the files, thus synchronizing important documents. Low latency greatly improves work efficiency at home or in the office!
High IOPS to Speed Up Loading Times
Built with 3D NAND flash and the SATA III transfer interface, the SSD250N delivers incredibly short load times and almost instant response for heavy workloads. You can easily share photos and videos with family and friends, remotely collaborate with colleagues in real time, or share documents with clients instantly.
Guaranteed Reliability
Transcend's SSD250N offers up to 2,000 TBW value, indicating the total amount of data you can write to the drive over its lifetime. Featuring advanced technologies, this resilient drive enjoys a long expected lifespan.