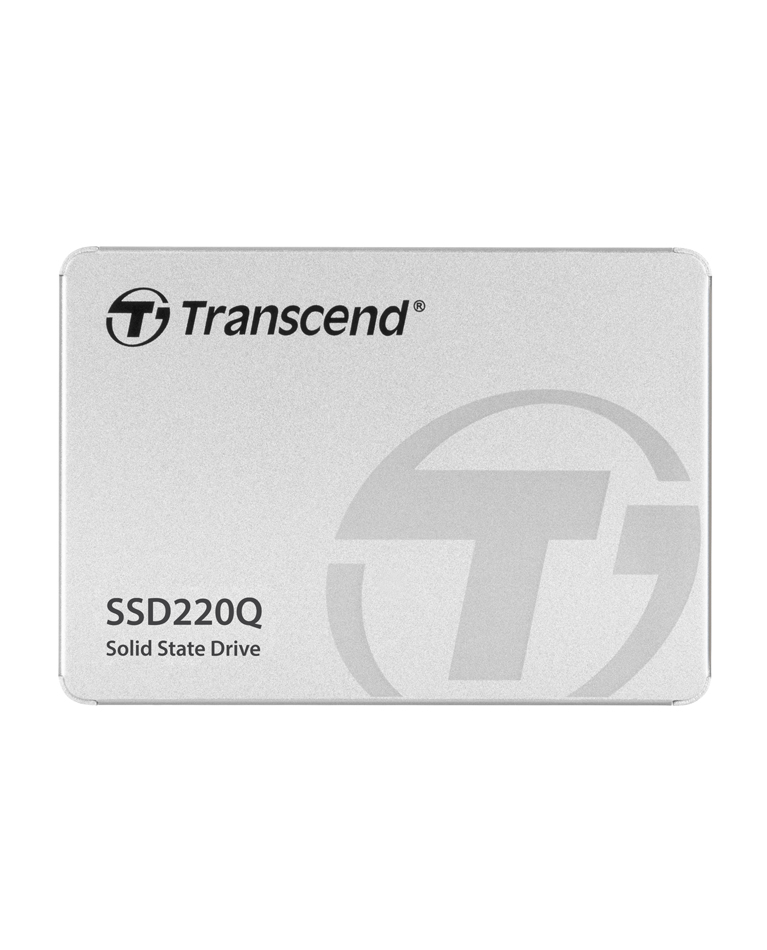 Transcend SATA III 6Gb/s SSD220Q
Transcend's SATA III 6 Gb/s SSD220Q uses the latest QLC NAND technology, which employs a higher density of storage cells. By using high-quality flash memory and enhanced firmware algorithms, the SSD220Q delivers greater performance and reliability.
Less is More
Featuring QLC NAND Flash, SSD220Q's storage density per cell boosts 33%. More storage capacity is unleashed for more data. Your performance is no longer limited. Unlock your potential now!
Performance Boost for Everyday Computing
 Taking full advantage of the SATA III 6 Gb/s interface and built-in SLC caching technology, Transcend's SSD220Q achieves exceptional transfer speeds of up to 550 MB/s read and 500 MB/s write.
Guaranteed Endurance and Reliability
 Transcend's SSD220Q offers great terabytes written (TBW) values (up to 400 TBW) indicating the total amount of data you can write on the drive over its lifetime.