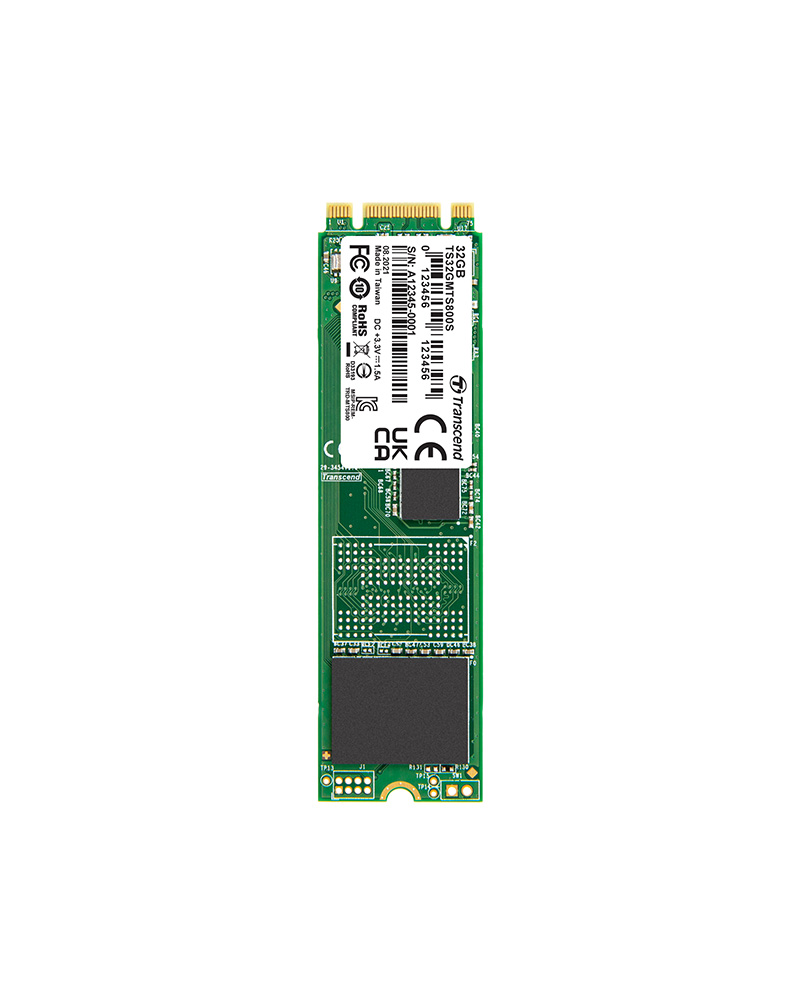 Built with precision. Ultra thin.
Transcend's SATA III 6Gb/s M.2 SSD 800S boasts ultra compact dimensions to address the high performance needs and strict size limitations of small form factor devices, best suited for Ultrabooks and thin, light notebooks. Featuring a powerful controller, exceptional transfer speeds, and MLC NAND flash memory, the M.2 SSD 800S easily handles everyday computing tasks as well as demanding multimedia applications, delivering steadfast reliability.
Available capacity: 64GB | 128GB
MLC NAND flash inside
Transcend's M.2 SSD 800S is manufactured with reliable, top-tier MLC NAND flash memory to ensure superior stability and endurance, making it well-suited to high-end applications.
Perfect for your Ultrabook
Compliant with all M.2 form factors from Type 2242, 2260, to 2280, Transcend's MLC M.2 SSDs are perfect for use in Ultrabooks and lightweight notebooks. Measured at just 80mm in length, the M.2 SSD 800S makes for an easy upgrade to your computer, taking up little space while giving it a much needed energy boost.
Superior transfer speeds
Featuring the M.2 standard (80mm), the next generation SATA III 6Gb/s interface and a powerful controller, Transcend's M.2 SSD 800S reaches incredible read and write speeds of up to 500MB/s and 300MB/s. When used as a cache, the M.2 SSD 800S provides 1.5 times faster boot time than conventional hard drives.
Trusted endurance. Steadfast reliability.
Transcend's M.2 SSD 800S offers great Terabytes Written (TBW) values (up to 560 TBW) indicating the total amount of data you can write into the drive over its lifetime. You can count on the drive to stay reliable even under an intensive workload.
Potent and feature-laden
Despite its extra-small dimensions, the M.2 SSD 800S boasts a DDR3 DRAM cache and contains advanced features to enhance the performance of the SSD.