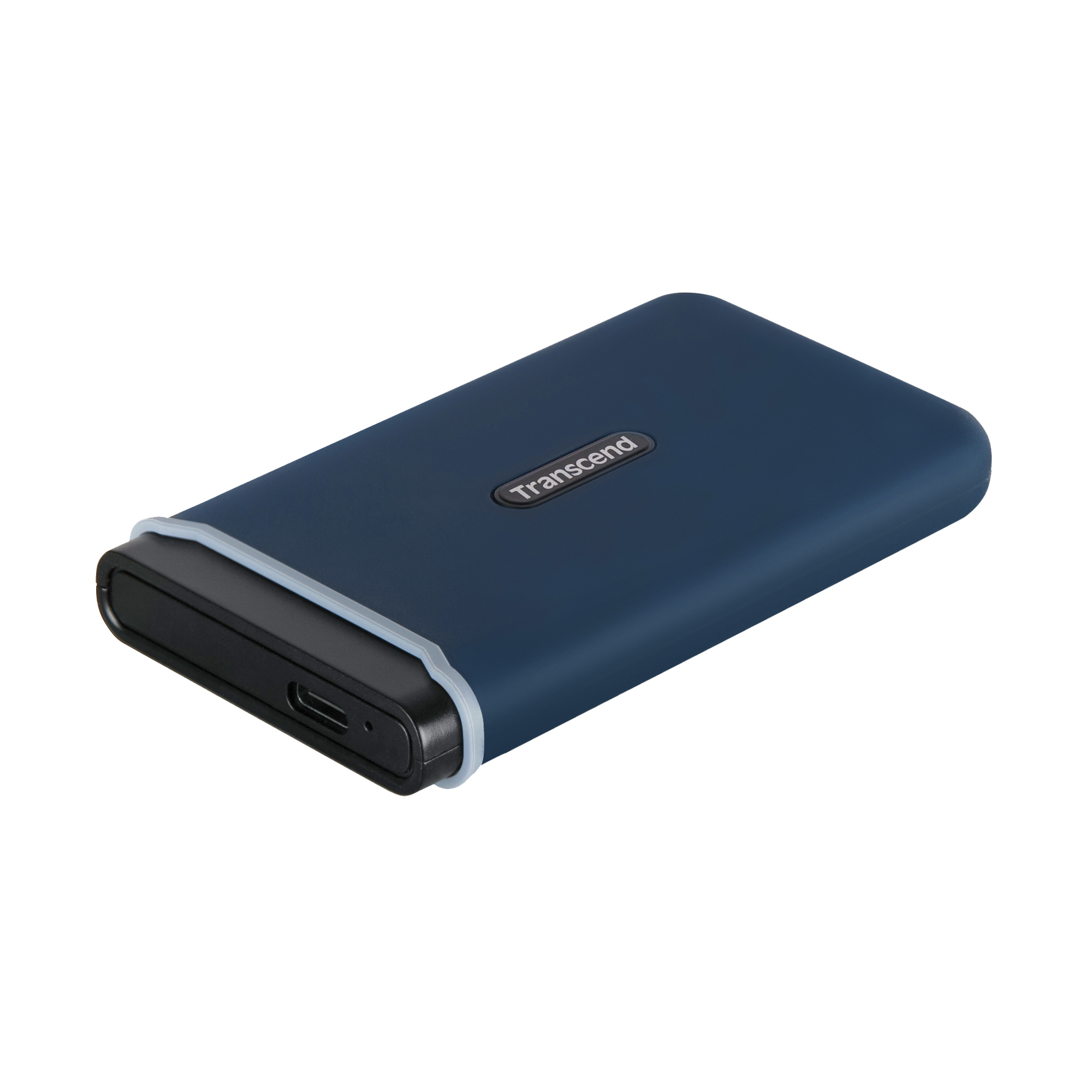 Transcend ESD370C Portable SSD
ESD370C Portable SSD
So fast it's astounding! Transcend's ESD370C portable solid state drive features palm-sized portability, an aluminum alloy, an elegant, navy blue silicone rubber case that's durable, ruggedized and shock-resistant, a USB 3.1 Gen 2 interface for next-level transfer rates, and a USB Type-C port, bringing you never-before-seen speeds of up to 1,050MB/s.
Available capacity: 250GB | 500GB | 1TB
Surprising transfer speeds
The ESD370C is equipped with the USB 3.1 Gen 2 interface and supports UASP (USB Attached SCSI Protocol), offering dazzlingly fast transfer speeds of up to 1,050MB/s and outshining its peers with its unrivaled performance. The implication? Even files as large as 20GB will transfer in a mere 30 seconds!
Cool to the touch, cool all around
 Housed in an aluminum alloy for greater heat dissipation and protection, Transcend's ESD370C runs fast, but stays cool. Built-in dynamic thermal throttling mechanism and enhanced heat management technology further ensure that the PCIe-based ESD370C delivers superior endurance and stability.
Elegant anti-shock design
Transcend's ESD370C comes in an elegant, navy blue silicone rubber case that's ruggedized and shock-absorbing, being both sporty and classy at the same time. With a shock protection system that meets US military drop-test standards, you may rest assured that data stored on the drive will be fully protected. Extra compact and portable, the palm-sized ESD370C fits perfectly in your pocket as you take it on all of your adventures.
Expand storage in a flash
The ESD370C comes in capacities up to 1TB, ensuring you have plenty of space for backups and for storing your high-resolution images, 4K videos, and other media files!