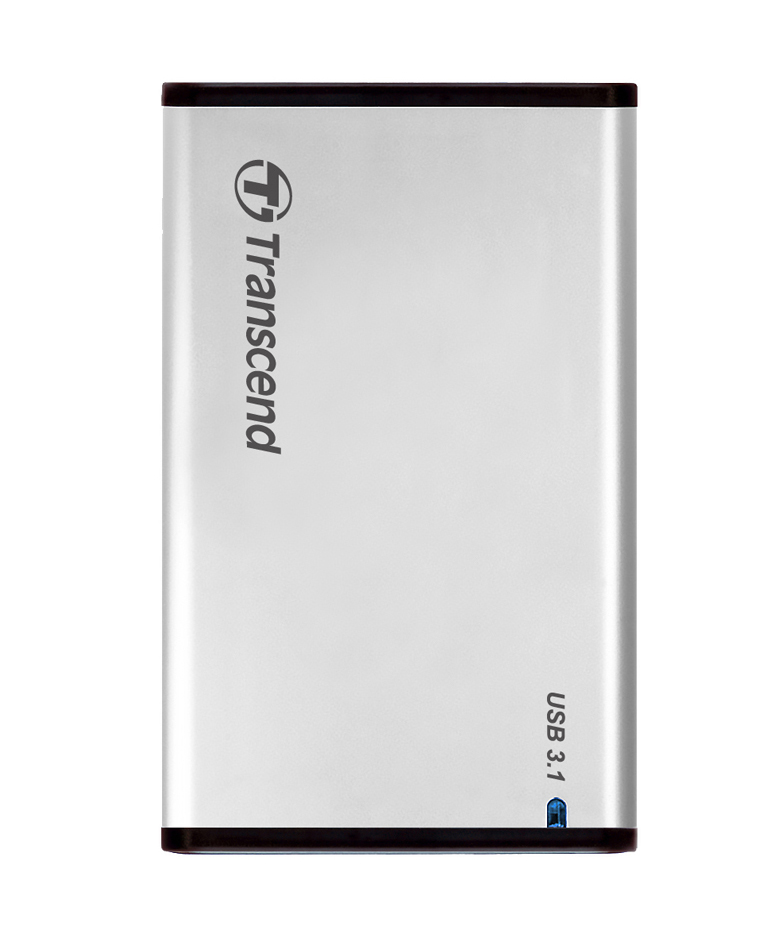 2.5" SSD/HDD Enclosure Kit, Aluminum housing
2.5" SSD/HDD Enclosure
The 2.5" SSD/HDD Enclosure is a stylishly designed aluminum case that can house any 2.5-inch SATA hard drive or solid state drive up to 9.5 mm in height. With a USB 3.1 Gen 1 interface, the StoreJet 25S3 is perfect for uploading, downloading, storing, transferring, and backing up vital data including media-rich content like movies, photos, music, and games.
Reuse your old drive
What do you do with that old hard drive you took out of your laptop? Don't throw it away, reuse it! This sturdy aluminum case can house any SSD/HDD up to 9.5 mm in height for use as an external drive.
One touch easy backup
Transcend's 2.5" SSD/HDD Enclosure features a one-touch backup function to synchronize files and folders with just one touch. Download Transcend Elite software from our website to manage your data more effectively!
Note: Transcend Elite software is required for this feature.