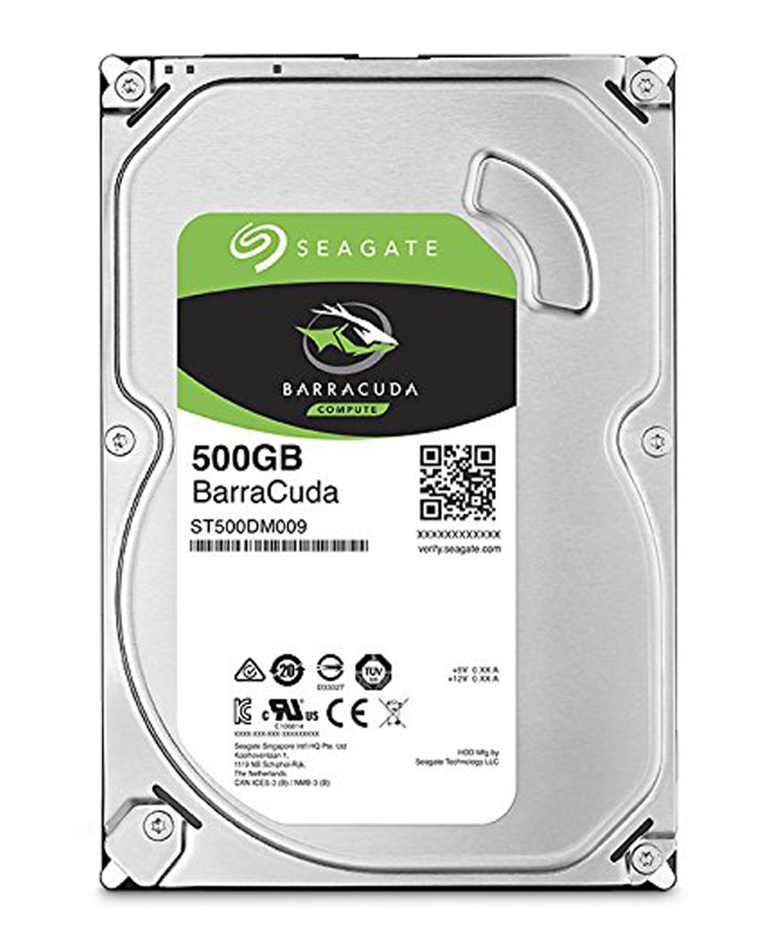 Seagate 500GB Barracuda35 SATA Hard Drive 7200RPM 32MB
Versatile. Fast. Dependable.

HDD capacity. SSD Attitude.
Coupled with Intel® Optane™ memory, a revolutionary class of non-volatile memory, BarraCuda hard drives deliver it all.

• SSD-like performance and responsiveness
• Massive capacity
• Twice the speed of standard drives for boot and load applications1
• Affordability with zero compromises
Versatile. Fast. Dependable.
BarraCuda leads the industry with the highest capacities for desktops and mobile computers. With drives available up to 12 TB, the BarraCuda portfolio is a great option for upgrades at any price point. The uncompromising BarraCuda Pro marries industry-leading storage capacity with 7,200 RPM spin speeds for snappy performance and load times when gaming or performing heavy workloads. BarraCuda Pro also comes equipped with a 5-year limited warranty.

External and All-in-One PC Storage
You also have the option of a 2.5-inch, 15 mm form factor drive — in 3 TB, 4 TB and 5 TB capacities — which provides amazing storage for your important and critical work files, as well as those you personally treasure the most. This drive is an excellent solution for taking your external hard drive to the next level or bumping up the storage on your all-in-one or slim PC.