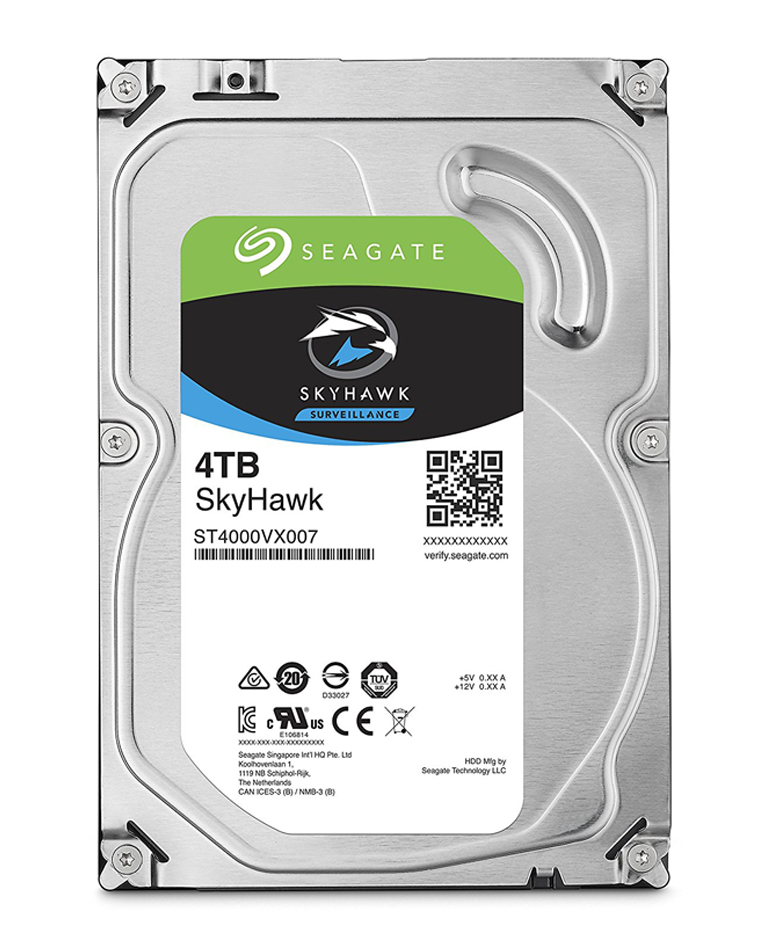 Seagate 4TB SkyHawk Hard Drive 5900RPM
See More. Store More.
Optimised for DVRs and NVRs, SkyHawk™ surveillance drives are tuned for 24×7 workloads in capacities up to 10TB. Equipped with enhanced ImagePerfect™ firmware, SkyHawk helps to minimise dropped frames and downtime with a workload rating 3× that of a desktop drive and is ready to record up to 90% of the time while supporting up to 64 HD cameras.
SkyHawk AI:Designed for AI Surveillance
• Scalable AI workloads designed to support an additional 16 AI streams while simultaneously and flawlessly recording footage up to 64 HD cameras1
• ImagePerfect AI provides image integrity with no dropped frames or AI data from loss
• Built-in RV sensors to support multi-bay configurations of 16+ bays
• High reliability with 550TB/yr workload rate
• 2 years of Seagate Rescue Data Recovery Services activated with every SkyHawk AI

Smart Surveillance
SkyHawk's innovative ImagePerfect and ImagePerfect AI firmware enables smooth, clear video streaming for always-on, 24×7 surveillance environments—helping to ensure your business has a formidable layer of protection. Plus ImagePerfect AI minimises AI data integrity loss for even better performance.